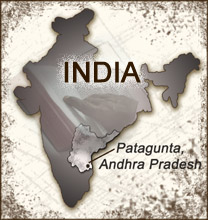 A church was recently attacked and five Christians arrested in Patagunta village, Andhra Pradesh, India. On September 5, Hindu militants destroyed a local building being used for worship. The following day, the militants filed a case against two pastors and three believers belonging to the church, alleging that the Christians had destroyed local temples and Hindu idols. The police then took all five believers into custody. (Source: All India Christian Council)
Pray for the immediate release of these believers. Pray that they will have opportunity to boldly proclaim their faith, even in chains. Pray that, like Paul, those behind this injustice will repent of their actions and come to embrace Christ as Lord and Saviour.
For more on those suffering for righteousness' sake in India, go to the India Country Report.