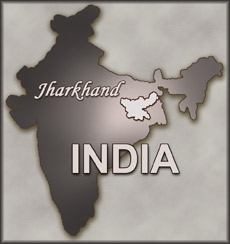 Several Christians came under attack in Jharkhand state, India, in recent weeks. On May 28, Hindu militants beat the members of five Christian families in Palamu district. A week prior, a group of Hindu militants threatened to beat Pastor Sanjay Choudary of the Gospel Echoing Missionary Society if he did not stop leading worship meetings. He and his congregation then filed a complaint, leading the police to visit with them on May 28. Immediately after the police left, the enraged militants appeared and started beating people. One woman suffered internal injuries, and another believer was still missing at last report. The Christians have reportedly fled their homes. In a similar incident, Hindu militants in Karivadhi village are threatening to severely beat three families of new Christian converts if they do not return to Hinduism. These Christians have also fled the area and are now in hiding.
Pray these Christians will look to the God of truth as their righteous refuge and tower of strength (Psalm 31:1-5). Pray they will be living witnesses to the love and hope of Christ, even to their persecutors. Ask God to work in the hearts of those who attack Christians in India, leading them to the path of repentance and peace.
For more on the trials facing Christians in India, go to the India Country Report.