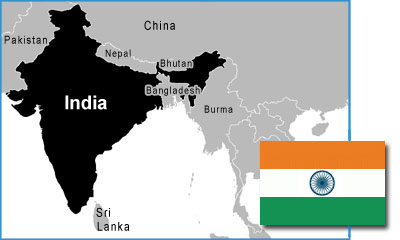 Seven newly baptized Christians were detained and beaten by police in India's Kashmir Valley, and arrests are expected for Christian leaders considered responsible for converting the former Muslims.
Police identified the converts and pastors from a video recording of the baptism obtained by Kashmir's grand mufti (the highest official of religious law), Bashir-ud-din Ahmad. The video was later posted on YouTube.
Ahmad alleged that Pastor Chander Mani Khanna of All Saints Church, whose church is affiliated with the Church of North India (CNI) denomination, was converting young Muslims by offering money. The mufti told media that the video is definitive evidence that Muslims were being "lured" to Christianity, although it only shows the baptism ceremony. The pastor said the Muslim youths had been coming to the church on their own initiative and wanted to take part in communion. Pastor Chander told them they had to follow a procedure if they wanted to join in the sacrament, and they expressed desire to be baptized.
Please pray that Pastor Chander will not be charged and that the young converts will remain steadfast in their faith. Pray that the gospel will spread throughout the region despite opposition and oppression.
For more information on India's suffering believers, please visit the India Country Report.