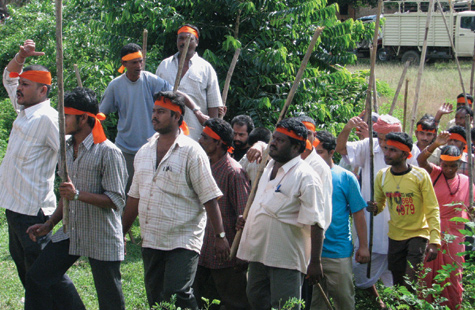 Pray that the perpetrators will come to know the Lord.
About 20 Christians celebrating a baptism were attacked and beaten by Hindu militants before being arrested by local police. The Christians, including 10 believers who were being baptized, were accosted by members of Hindu nationalist groups in the district of Balasore, Odisha (formerly called Orissa) state. The militants burst into the ceremony, beating and insulting the minister, Jayaram Marandi, as well as those gathered. Police then forced the 20 Christians onto a truck to detain them for interrogation.
The Orissa Freedom of Religion Act includes anti-conversion laws that prohibit conversions that occur "through force, coercion or fraud." Since these laws allow the government to conduct investigations into conversions, they are often abused to excuse the persecution of Christians.
Please pray that the believers, including those who were just baptized, will find strength in their identity as God's beloved children (Romans 8:15). Please pray that those who persecute Christians will be brought to justice and that they will receive God's forgiveness and hope.
To learn more about the suffering Church in India, please visit the India Country Report.