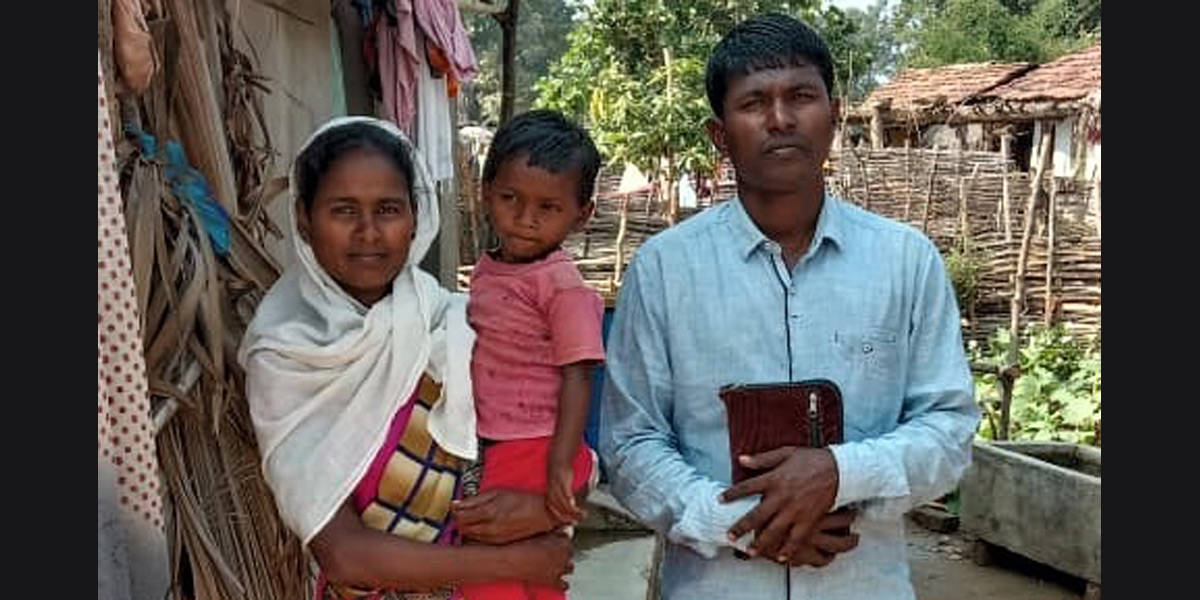 On July 10th, Pastor Munshi Devu Tado was leading a worship service for a small group on his property when armed Maoist rebels approached. According to his wife, they shook hands with the pastor and then tied his hands behind his back and led him away. The rebels then told family members that they wanted to talk to him. A few minutes later, a gunshot was heard. Pastor Munshi was found dead on the ground and, by this point, the attackers were gone.
Pastor Munshi leaves behind a wife and four young children. According to reports, opposing villagers had been upset about the growth of the church, as people were being converted from their tribal religion to Christianity. It is believed that the disgruntled villagers incited the Maoists to kill the pastor, contrary to a note left at the scene by the killers claiming that he had been a police informant.
Police investigating the crime insist that Pastor Munshi was not an informant. The family has faced ongoing persecution since they came to faith in Christ seven years ago. Pastor Vachami, who was a close associate of the slain minister, spoke favourably about him, "He was a very simple man and a very faithful servant of God." For more on the persecution facing Christians in India, go to our country report.
Remember Pastor Munshi's wife Jaini, as well as their young children, in your prayers during this time of tragic loss. In addition, pray for the villagers who have come to trust in Christ through their pastor's faithful service to God, asking the Lord to spur them onward in their walk of faith. May others of this community who have yet to acknowledge Christ as their Saviour -- including the attackers -- be touched by the late pastor's testimony and, through his ongoing legacy, receive God's mercy, forgiveness and transformative saving grace.