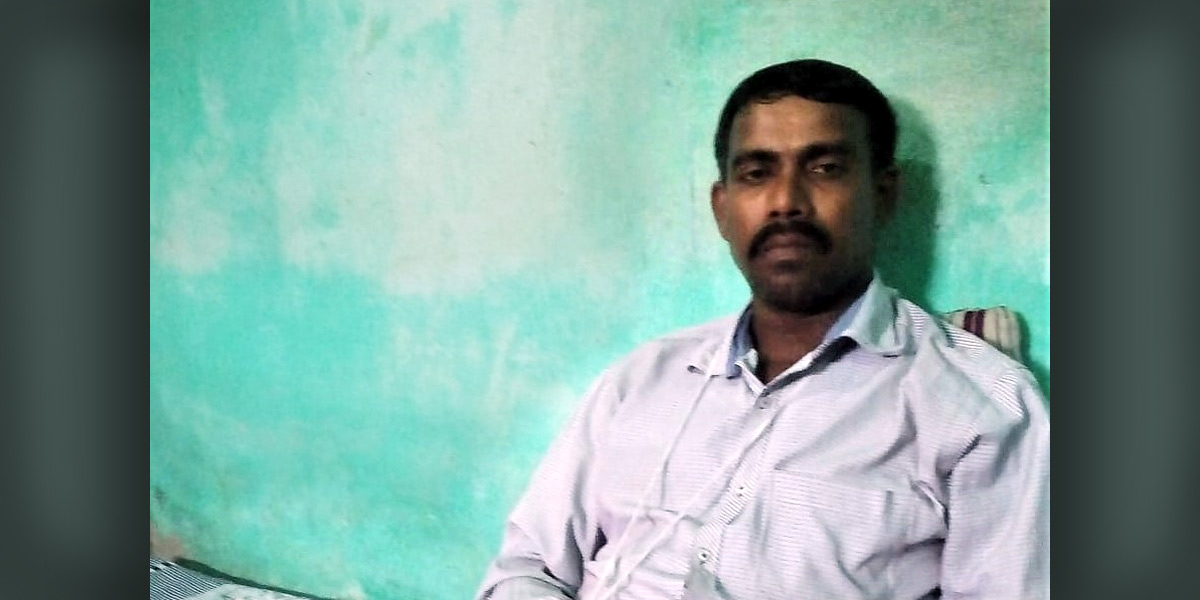 Pastor Shelton Vishwanathan was sharing his faith in the village of Tiryani on October 5th when six Hindu militants demanded that he stop. He agreed and was about to leave the area when they grabbed the keys to his scooter, along with his cell phone, and began to beat him. The last thing he remembered was the threat to offer him as a sacrifice to their god. When he regained consciousness, he found himself locked in a dark room.
For several days, Pastor Shelton shouted for help, but no one answered. He was left without food and water throughout this time. Finally, an elderly woman living nearby heard his cries. She agreed to unbolt the door on the condition that he would not disclose her identity to anyone. The kind lady then let him out and gave him needed food and water.
After returning to his home in Sheohar, he learned that his family had searched extensively for him; yet, in fear for their lives, sold some furniture and fled to his wife's hometown in Nepal. Neighbours offered him food and a meagre offering of money, along with an old cell phone through which he was unable to reach his wife for weeks. Finally, with the help of other Christians, the couple finally made contact, and Pastor Shelton was able to pay for his family to return home on November 28th.
When the situation came to light, legal advocates encouraged him to file charges against his attackers. However, he has chosen not to pursue the case since he has faced opposition several times in the past. He has also been forced to leave his home, as the landlord is concerned of reprisal. Through the assistance of fellow Christians, he has been able to rent another home. It is his intent to continue distributing evangelistic tracts among India's spiritually destitute.
"I am overjoyed to see the Lord's hand in every situation over the past two months," Pastor Shelton exclaims. "My family, who thought I must have been lost and died, returned to see me alive. We give thanks and praises to the Lord." Additional reports on the persecution of Christians in India are available at our country report.
Join us in thanking God for the kindness of the dear elderly woman who courageously released Pastor Shelton from captivity, and for all those who provided assistance to him so he could be reunited with his loved ones. Pray that full restoration will be experienced by this targeted family, sheltering and protecting them as they continue to faithfully extend the love of Christ to others in their community and the surrounding areas. May their ministry yield much fruit, leading many to the faith for the glory of God and the furtherance of His Kingdom.