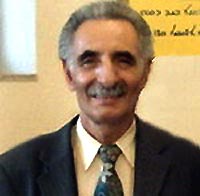 Reverend Wilson Issavi
Photo from FCNN
More Iranian believers have been arrested in recent weeks, including Reverend Wilson Issavi of the Assyrian Evangelical Church in Kermanshah. Authorities arrested the pastor on February 2 while he was visiting with a couple near Isfahan. The couple and a woman who was visiting with them were also seized. One month ago, officials searched the pastor's home while he was absent and confiscated his personal items. They also sealed his church building.
In the city of Karaj, a Christian couple who converted from Islam was arrested on February 16. The wife was released two days later but the husband remains detained, reportedly on accusations of "proselytism."
Meanwhile, two of the Iranian Christians arrested in the city of Shiraz on January 11 (for more information, click here) have been released. The two believers, both converts from Islam, were released on bail which was lower than the amount ordered for the five who remain detained. The released Christians were required to submit work contract documents detailing their salaries with the implied threat that their salaries will be withheld or reduced if they are perceived to cause further trouble. (Sources: Middle East Concern, Farsi Christian News Network)
Pray that those detained will know the close presence of Jesus and be strengthened in their faith. Pray that they will be released and reunited with their families. Pray that those released will not face future charges or other such opposition. Pray that Christian converts from Islam will be able to meet without fear in Iran. Pray that Iranian officials will act justly and mercifully, and be led to follow Jesus.
To find out more about the suffering Church in Iran, go to the Iran Country Report.