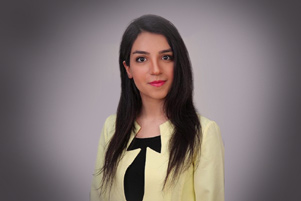 In last week's Persecution and Prayer Alert, we wrote about Mary Mohammadi who was arrested and facing abuse while incarcerated. We are thankful to report that as of February 26th, she was released on bail. Although a court hearing had been scheduled for March 2nd, it was postponed indefinitely, apparently due to concerns about the spread of the COVID-19 virus.
In another case, an appeal hearing for the sentencing of five believers has been delayed for a third time. The initial court hearing for the combined cases was scheduled for September 3rd (read more). That hearing was postponed when the judge failed to appear. Another hearing was scheduled for November but had been postponed because the courthouse was "too crowded."
In the latest hearing, which took place on February 24th, the court failed to bring Hadi Asgar, one of the defendants, to court, resulting in another postponement. A new judge has now been appointed to oversee the appeal -- one whom a family member has described as "more reasonable and sensible." No date has yet been scheduled for the next hearing.
Praise God for Mary's recent release on bail. As this young Christian woman awaits a future hearing, may she receive needed healing from the abuse endured while imprisoned and, throughout the process, experience His abiding peace. Also intercede for the five other believers who now must wait for yet another hearing. Ask the Lord to mediate on their behalf, granting them favour and the opportunity to shine His light for all to see. In both of these cases, pray that the matters will be quickly and fully resolved.