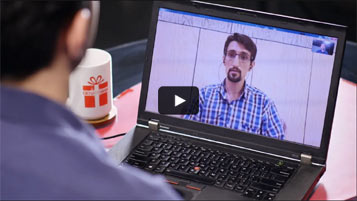 On October 31st, Ebrahim Firouzi was released from prison but then faced two years of exile in Sarbaz, near the Pakistani border. Although he began his exile on November 12th, in December, he requested leave to sort out some family matters. After waiting for several days and receiving no response, he went ahead with his trip.
As a result, Ebrahim received notice on March 12th that his exile had been extended by eight months for violating its terms and an additional three months for failing to appear for a daily check-in. He was given no opportunity to appeal the decision.
In January, Ebrahim was interviewed by VOMC ministry partner, Hovsepian Ministries. In the videotaped interview, the formerly imprisoned believer candidly shares how he came to faith in Christ, as well as his experiences in Iran's prisons. To view the English edition of this interview, click here.
Please pray for the Lord to continue ministering great peace to our Christian brother, and to his family, during this time of separation. Despite the distance between them, may they all be further strengthened and encouraged. Pray that the time of Ebrahim's exile will be shortened and that opportunities will be presented to him so he can safely share the hope that is found in Jesus Christ.