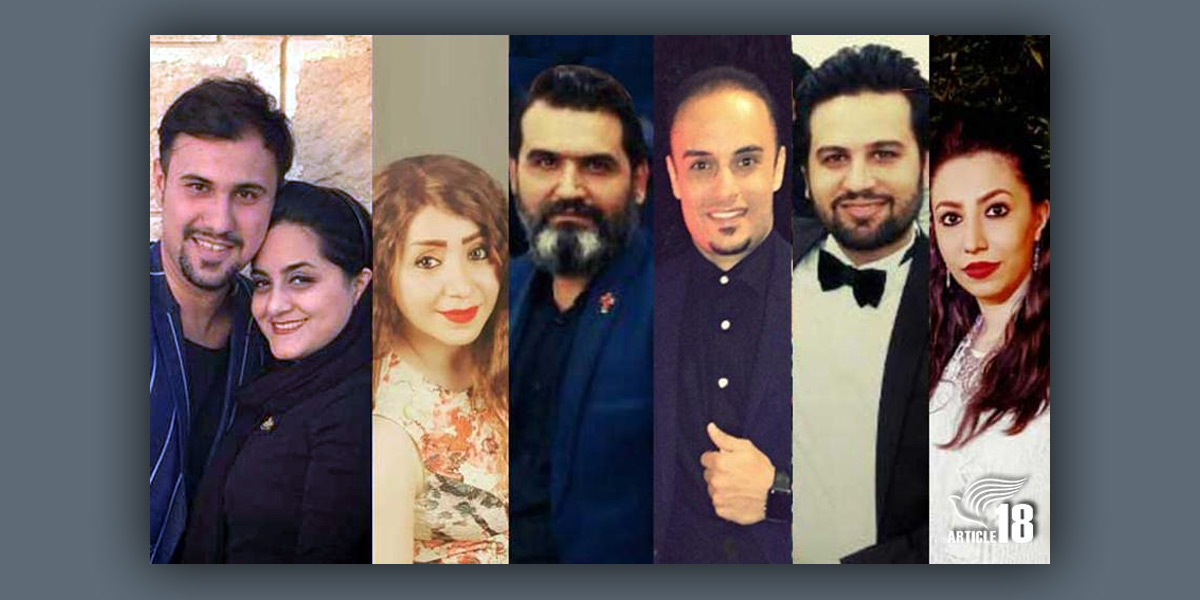 Seven Iranian Christian converts were sentenced on June 21st for "spreading propaganda against the state." The evidence used against them included possession of Christian books and symbols, holding home church meetings, and being in contact with Iranian "evangelists" abroad. All seven intend to appeal their sentences.
The sentences varied widely. Brothers Sam and Sasan Khosravi received a one-year prison term, followed by two years in exile. They have also been banned from resuming their work in the hospitality sector. Habib Heydari also received one year in prison but with no additional penalties. Pooriya Peyma received a 91-day prison sentence; the minimum required to ensure a criminal record. Sam and Sasan's wives, Maryam and Marjan, received fines of three to four months the average wage in salary. Maryam was also given a lifetime ban from working at any national institution -- a severe blow after two decades of service at a local hospital. Finally, Pooriya's wife Fatemeh was also fined.
Thankfully, new changes to Iran's criminal code were not applied in these cases. The recent amendment would have meant that those found guilty of "propaganda contrary to Islam" or "deviant psychological manipulation" could be labelled as 'members of a sect.' Such membership may result in more severe terms of imprisonment, fines, or even death. Additionally, these new changes target online ministries and virtual church meetings.
The new wording of the law appears to be an attempt to make such charges sound less religious in hopes of quelling international outrage. To learn more about the persecution of Christians in Iran, go to our country report.
Remember these seven Christians in your prayers as they face the challenges posed by these sentences, including their painful separation from loved ones and fellow believers. As their appeals are presented before the courts, may the Holy Spirit mediate on their behalf -- at the same time, working in the hearts of the country's governmental and judicial authorities. Intercede also for the many other followers of Christ who are serving time in prison or living in exile because of their faith. May their lives serve as vibrant testimonies for Christ wherever they happen to be located, assured that His presence will always be with them.