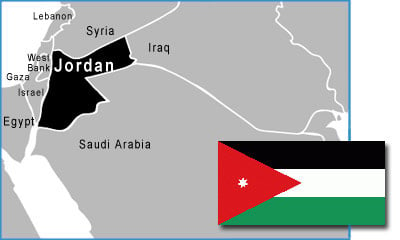 A Christian girl in Jordan was kidnapped by Muslim extremists on October 15 and forced to convert to Islam.
The girl is from the town of Fuheis, which is the only settlement in Jordan that is still predominantly Christian. About 60 per cent of its 20,000 residents are Greek Orthodox, and the rest are Muslim or Catholic. A VOM contact said Jordan's Prime Minister visited Fuheis to help defuse the situation since the town is calling for the return of the girl. He is asking residents to stop protesting and forget about the girl, but residents responded by asking the leader to leave their town.
Kidnapping young Christian women and forcing them to convert to Islam is common in Egypt, but it hasn't been prevalent in Jordan.
Please pray that this girl will be set free and that the Jordanian government will stand up to defend the rights of all its people. Please pray that the prompt resolution of this situation will serve as a deterrent to all others who may wish to harm Christians. Pray that God will continue to grow His Church in Jordan.
For more information on the persecution of Christians in Jordan, go to the Jordan Country Report.