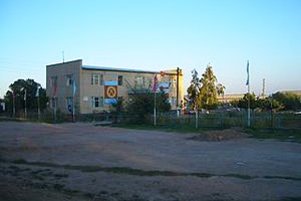 In October 2018, a young Christian, Eldos Sattar uuly, sustained a broken jaw and other injuries after a violent attack in the Issyk-Kul Region of Kyrgyzstan (see this report). While those responsible were charged, they were sentenced to house arrest, which is not being enforced.
Problems have continued for Christians in the area. People in the village of Tamchi report continuing attacks against them from December through to February. In the most recent incident, a Muslim from the village was also beaten by ten people because he was a good friend of Eldos. There are rumours that local militants plan to destroy the homes of Christians in Tamchi and two other nearby villages.
According to reports from the area, Eldos and his uncle Nurbek Esenaly uuly have left in fear. When Eldos' lawyer complained about the inaction of the authorities, she was threatened with charges against her for "inciting religious conflict and sowing discord among people."
Remember those in Kyrgyzstan who are being wrongly mistreated, accused and beaten. May Eldos, his uncle Nurbek, and others who have fled for safety find the refuge and rest they need. Pray for God's righteousness and justice to be upheld, and that the work of the Gospel will be able to continue in Tamchi and throughout the region.