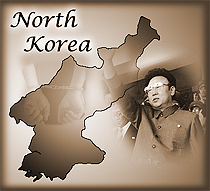 On February 16, North Korea's leader, Kim Jong Il, celebrated his 68th birthday with many festivities, including dance performances and the screening of a documentary promoting himself as a great leader. However, the reality for the people living in this restrictive nation is starkly different. In particular, North Koreans are currently suffering severely because of sky-rocketing inflation and the shortage of daily necessities. Nationwide, more and more people are starving to death. In Hwanghae province, there are increasing numbers of homeless children and people dying of starvation. A recent report from a North Korean Christian stated, "It's normal to see children lying dead on the street."
Christianity is considered a political crime in North Korea, since it recognizes an authority greater than the "Dear Leader." Merely possessing a Bible risks public execution and tens of thousands of believers are incarcerated as political criminals in the country's concentration camps. Many don't survive more than a few years and those who are not killed usually starve. (Sources: Open Doors USA, Religious Liberty Prayer Bulletin, The Christian Post)
Pray for boldness and strength for Christians living in North Korea. Pray that those living in hopelessness in this restrictive nation will find hope in Christ. Pray that Kim Jong Il will repent of his evil deeds and turn to Jesus for forgiveness. Pray that God's unrestrained mercy will spill over North Korea, frustrating the wicked (Psalm 146:9b) and delivering the oppressed (Psalm 40:11-13).
To find out more about the plight of North Korean Christians, click here.