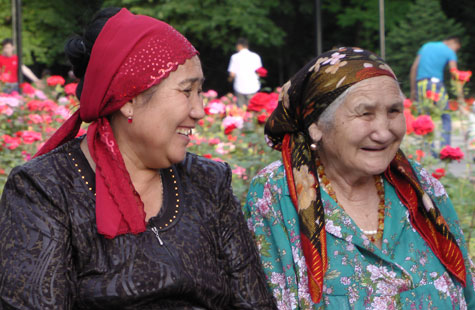 Kazakhstan's new Religion Law makes life difficult for believers.
A shoe repairman and father of 10 in eastern Kazakhstan has been fined the equivalent of 18 months' average monthly salary. Aleksei Asetov was fined for leading the small congregation that meets in his home. The judge also banned the congregation.
Aleksei is the fifth member of a religious community known to have been fined since the harsh new Religion Law and associated punishments were adopted (for more information on the new law, click here). However, he is the first to be tried under the new penalties.
Please pray that Aleksei and his family will find joy in their sufferings (Romans 5:3). Pray that God will provide for all their needs. Please pray that God will intercede in Kazakhstan, softening the hearts of the political powers and causing them to cease their persecution of Christians.
Go to the Kazakhstan Country Report to learn more about the trials believers face in Kazakhstan.