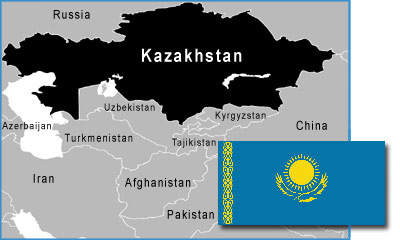 Kazakhstan continues to use land use regulations as a means to prevent religious communities and their members from exercising freedom of religion or belief. In Taldykorgan, Almaty Region, authorities used this tactic to force a church to "voluntarily" close down after the pastor's wife, Larissa Kim, was fined for using her private home -- the church's registered legal address -- for worship meetings. The church paid the fine and decided to liquidate itself to avoid further penalties. Pastor Kim noted that this incident will make any future activity by their congregation unlawful.
Zhumagul Alimbekov, Head of Almaty Region's Agency of Religious Affairs Department, said that the church would have been closed down anyway unless they were able to secure 50 signatures required for re-registration. Pastor Kim said that the church is very small and they will not be able to collect the signatures required under the Religion Law for re-registration. Since the beginning of 2012, Kazakhstan has cancelled the registration of hundreds of small religious groups (those with fewer than 50 adult citizen members), so depriving them of the right to exist.
Please pray the Lord will grow His church in Kazakhstan. Ask Him to give believers a bold and courageous faith, as well as the desire and the opportunity to continue meeting with one another. Pray for wisdom for Pastor Kim, Larissa Kim, and the congregation during this time.
Go to the Kazakhstan Country Report for more information on Kazakhstan's suffering Church.