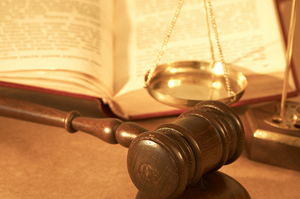 Photo: s_falkow / Flickr
A recent court decision orders that 121 books police confiscated from Vyacheslav Cherkasov, a Christian believer residing in the northern Akmola Region, are to be destroyed. On October 20, 2012, Vyacheslav was arrested for offering Christian literature to passersby while on a street in his town. It was reported by the court that the police officers who had arrested him were responding to an "anonymous call." While at the scene, they seized a suitcase containing the Christian literature from his parked car. The printed materials included Bibles, children's Bibles, and other books and leaflets on the Christian faith, primarily in the Kazakh language. As a result of the "offense," Vyacheslav received a fine based on the average monthly wage. On the condition he loses his appeal, court executors will carry out the previously ordered destruction.
A justice ministry official in the capital of Astana explained that all the books, including the previously mentioned Bibles, will most likely be burned. The verdict, ordering the destruction of all the religious literature, distressed human rights defender Yevgeni Zhovtis of the Kazakhstan International Bureau for Human Rights and the Rule of Law. It seems that the country is using measures of censorship and the violations of freedom of religion or belief to further restrict and control society at large. To learn more about this Communist country, go to the Kazakhstan Country Report.
In Luke 4:18, Jesus announced that He came to set the captives free. Let's stand on this promise as we intercede for those in Kazakhstan who are blinded from the truth of the Gospel and held in spiritual bondage, so they can truly experience the liberty and joy of His salvation. Also remember Vyacheslav whose sincere efforts to share the "Good News" with others have not gone unnoticed by God Himself. May the Lord recompense our Christian brother for his loss and abundantly reward him for his faithfulness.