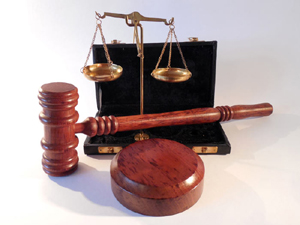 Judges in the central Asian nation of Kazakhstan could be deprived of their rights to freedom of religion or belief if the proposed Code of Judges' Ethics is adopted in its current form later this month. Judges could face disciplinary action for talking about their faith with others, being among the legal founders of a religious organization, attending a religious conference as a private individual or "providing support in any form" to a religious organization.
The code, which would apply to all of Kazakhstan's estimated 2,660 judges, may be adopted at the next Congress of Judges. According to Madiyar Balken, a Supreme Court judge and secretary of the Union of Judges public association, the congress meeting is scheduled to be held in the capital city of Astana on November 24th.
Judge Balken justified the proposed restrictions, insisting that judges "shouldn't be very active in their religious conduct." Aina Shormanbayeva, an Almaty-based lawyer who heads a non-governmental organization, International Legal Initiative, is among several legal specialists concerned by the union's proposed rules.
In violation of its international human rights obligations, Kazakhstan already bans meeting for worship without state registration, talking to others about religion without state permission, and publishing or distributing literature about religion without state permission.
Join with us in prayer, especially on behalf of the Christian judges in Kazakhstan. Pray that any measures threatening their basic human rights -- including the expression of their faith -- will not be approved. In fact, we pray that throughout the deliberation process, these judges will be granted a platform among their peers to voice their beliefs and demonstrate their high standard of Biblically based ethics. May the country's believers in no way be hindered from worshipping their Creator or sharing their faith with others.