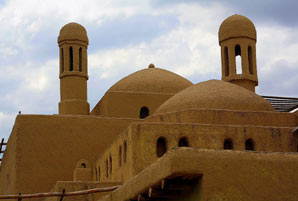 During the summer months of 2017, courts have banned various religious communities from conducting any activities -- including meeting for worship -- for three months. On August 18th, a court fined and banned New Life Protestant Church in Oskemen because its church members sang religious songs at a summer camp. According to Eldar Meirbayev of the Regional Religious Affairs Department, the church should have obtained written permission but had not; therefore, a record of an offence was drawn up. The ban has not yet come into force as the church is appealing to the East Kazakhstan Regional Court.
On July 10th, a court in Almaty Region fined a local pastor, Marat Tlegenov, and five foreign visitors for illegal "missionary activity" after the group had held an outdoor baptismal service two days earlier. All were fined and one of the foreigners was ordered to be deported. The court also banned the believers from conducting unspecified activities for three months.
Presently, religious communities are only banned permanently if the state proves or claims that they are "extremist" or "terrorist," or if they commit a second "offence" against the restrictive Religion Law. However, Kazakhstan -- in defiance of its international human rights commitments -- bans all exercise of freedom of religion or belief without state permission. This means that religious communities which either do not apply, or are unable to gain state registration, are in effect banned and risk punishment if they continue to meet for worship.
Learn more about the hardships facing believers in this part of the world by going to the Kazakhstan country report.
Although the rights of Kazakhstan's citizens to freely worship the Lord are being restricted, pray that these believers will not be hindered from honouring Him by truly living out their faith. May they especially experience His reassuring presence by worshipping Him "in Spirit and in truth" (John 4:24). In addition, please intercede for the court officials, that their hearts will also be touched by the Spirit of the Living God. As they sense His life-changing love and witness the strong faith of these Christians, may they come to know Him in a profoundly personal and meaningful way.