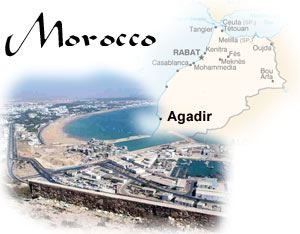 On November 28, a Moroccan court sentenced a German tourist, Sadek Noshi Yassa (64) to six months in prison and a fine of 500 dirhams ($68 CAD) for trying to "shake the faith of a Muslim." Authorities allege that Yassa was distributing books and CDs about the Christian faith to young Muslims on the streets of Agadir. The case follows reports in the local media that some Christians were launching a clandestine campaign to convert Moroccan Muslims to Christianity. Contrary to a Reuters report on November 30 that Sadek had been imprisoned, The Voice of the Martyrs has been informed that he was able to leave Morocco before the sentence was handed down.
Pray for the continued spread of the gospel in Morocco despite opposition.
For more information on the persecution of Christians in Morocco, click here.