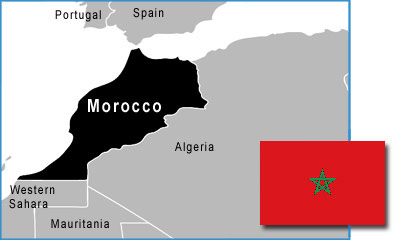 Mohamed El Baladi was released from the Moroccan prison where he had been confined since his arrest in late August. However, the release has only been granted until his official appeal hearing, which is scheduled for October 10th. Mohamed was initially sentenced to two-and-a-half years' imprisonment for the crimes of evangelism and "shaking the faith of a Muslim." To review a previous report on this case, please click here.
Without forewarning, Mohamed was summoned to a surprise hearing on September 26th. His family became aware of it when his sister went to visit him in prison and deliver groceries, only to be told that he was not available due to his presence in court. Later that afternoon, they received news of Mohamed's release and the scheduling of his upcoming appeal hearing.
As he spoke with family and friends, Mohamed confirmed that he faced severe abuse and pressure to recant his Christian faith and return to Islam. The police also attempted to force Mohamed to provide them the names of other believers, both Moroccan and foreigners, with whom he was connected. They also spread false rumours to incite other prisoners to further abuse him.
Based on reports from friends who have spoken with Mohamed, it is believed that his family was upset at his conversion to Christianity and had pressed for a harsher sentence to prompt him to renounce his faith.
Let us first give thanks to the Lord for answering our prayers on behalf of Mohamed. May this young believer be granted continual favour, resulting in a successful appeal. Pray that his legal representatives will be given wisdom and insight as they represent him. May the outcome of this case encourage the faith of the church throughout Morocco, resulting in increased boldness among fellow believers (Acts 5:29). Please also intercede for those in need of God's salvation, including Mohamed's own family, so that many more will be able to enter His eternal Kingdom.