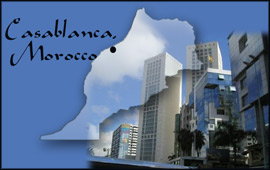 Five female Christians, four Spanish and one German, were recently expelled from Morocco on accusations of "proselytizing" Muslims. According to a March 31 report from Compass Direct, the women were among a group of tourists who were arrested by police while gathered for Bible study in the city of Casablanca on March 28. Officials seized Christian material, including Arabic books and videos. The believers were questioned by police and detained until the early hours of the next day. The women, who were deemed missionaries by the government, were deported to Spain.
Pray for true religious freedom in Morocco. Ask God to give wisdom to these believers as to how to continue serving Him. Pray for the church as it continues to establish itself within Moroccan society (1 Timothy 3:15).
Find out more about the persecution Christians face in Morocco at the Morocco Country Report.