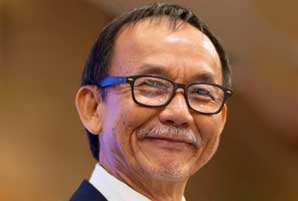 Pastor Raymond Koh disappeared on February 13th, 2017 when his car was forced to stop and he was abducted in broad daylight by masked men (see this report). On April 3rd of this year, the Human Rights Commission of Malaysia released findings that placed blame for the attack on the "Special Branch" of the state police.
The disappearance of Pastor Koh is not the only such incident. On November 24th, 2016, Amri Che Mat was grabbed under almost identical circumstances. He also has never been found. Amri was a Shiite activist, a branch of Islam which has been banned in Malaysia. The commission's report states that religious activities were the reason behind both attacks.
A gold coloured Toyota Vios, owned by Special Branch officer Saiful Bahari, was spotted at the scene of both attacks. Bahari has since disappeared as well. The commission has stated that it may yet open an investigation into other unresolved disappearances, including that of Joshua and Ruth Hilmi, Christian evangelists who went missing in late November 2016.
Pastor Koh's family, along with others, continue to push for answers. Pastor Koh's wife, Susanna, intends to give the Special Branch six months to provide answers or she may take legal action. "This is the beginning of our fight for religious freedom and human rights," she told the press after hearing the ruling. Some suspect that investigations may not begin until the national police chief, Mohamad Fuzi Harun, officially retires.
Prayerfully ask for God's leading as Susanna and others determine their next steps while also dealing with their inner pain and turmoil. If Pastor Koh and the other abducted Malaysians are alive, ask Him to sustain and protect them. Pray that the government will act upon the recommendation of the commission by enacting freedom of religion as a human right.