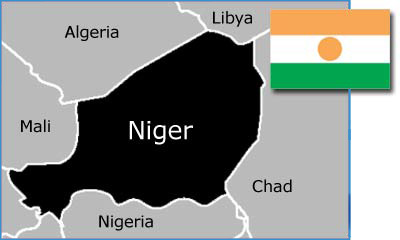 The minority Christian population in Niger was targeted in violent raids after a French satirical magazine depicted controversial images of Islam's prophet Mohammed. Dozens of churches were burned down, along with numerous other Christian-owned buildings, including homes, schools and those used by organizations. At least 10 people were killed in the rioting, which centered around the capital city of Niamey and the southern city of Zinder, also extending to various towns across the country. Similar protests were held in several other nations, including Algeria, Senegal, Pakistan, Somalia and Sudan.
Many in Niger's Christian communities have fled their homes and remain very fearful of further attack. There are reports that the homes belonging to Christians have been marked for destruction, and that mosque loudspeakers have broadcasted extremist sermons promoting jihad against the already victimized believers.
Pray that God will bring healing to the members of Niger's traumatized Christian communities. Specifically, may all those who have been affected by this senseless violence experience the everlasting love of the Father, the comfort of a personal relationship with His Son Jesus, and the power of the Holy Spirit to continue living wholeheartedly for Him. Ask the Lord to lead and empower the country's authorities so they will be used as instruments of His peace while providing needed protection to all of its citizens during this time of tremendous unrest. Please also request that He will use this tragic situation for His greater purposes by touching the hearts of those who have yet to receive His eternal salvation. In essence, may this trial not discourage the church in Niger, but rather be mightily used to further strengthen, refine and embolden all of the believers in this country so they will live in steadfast devotion to our Lord and, therefore, serve as vibrant testimonies of His amazing grace.