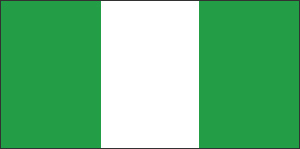 Nigerian soldiers summoned to stop inter-religious fighting between Muslim and Christian youths shot and killed a Christian mother of five in the Yelwa area of Bauchi city, according to family and church sources. A Christian boy was also shot.
Soldiers were called to the area on October 20 to restore calm after fighting broke out at a high school soccer match and spread to other parts of the city. Other Muslims reportedly joined Muslim students from the school, attacking Christians and setting homes ablaze.
Three Muslim soldiers later shot Charity Augustine Agbo. Charity's husband, Augustine, told reporters that the soldiers shot his wife after storming their house. "Three soldiers arrived ... with siren blaring, scaring us and forcing us to run into our houses," he said. "When we all ran inside, we saw these three soldiers coming to our house; then we locked the outside gate, but the soldiers followed us and broke the glass door and forced the door open and shot my wife twice on the chest." The circumstances leading to the shooting of the boy, who is unrelated to Charity, were not immediately known and his name has not been disclosed. At last report, he was recovering in hospital.
Please pray the Lord will bring about an end to the continuing violence in this area of Nigeria. Ask Him to comfort Augustine and his children. Pray the Lord will completely heal the young boy. Pray that the perpetrators will be brought to justice. Pray that they will also repent and believe.
Visit the Nigeria Country Report for more on Nigeria's suffering believers.