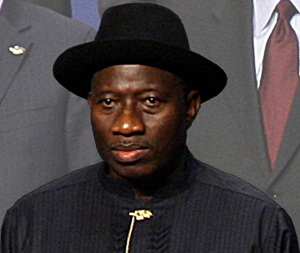 President Goodluck Jonathan
In an online video released last week, the militant Muslim group Boko Haram demanded that Nigeria's Christian president either convert to Islam, or resign. Boko Haram head Abubakar Shekau told President Goodluck Jonathan to "repent and forsake Christianity," otherwise Shekau's followers would continue their violent campaign, but presidential spokesman Reuben Abati dismissed the demand.
As a Christian from Southern Nigeria, Jonathan's candidacy was already problematic since an unwritten agreement stipulated that candidates from the North and South would alternatively hold the presidency. The previous president, Yar'Adua, a Muslim northerner, had just succeeded a two-term Christian when his untimely death prematurely ended his term, causing many Islamists to want the next president to be Muslim again.
Although Jonathan won the last election by a landslide, more than 800 people were killed and dozens of churches torched during three days of rioting after the election result was announced. Boko Haram has since threatened to cleanse northern Nigeria of its Christians by bombing their churches and attacking their congregations.
Pray the Lord will protect President Goodluck Jonathan from harm. Pray that he will exemplify the love of God through consistent love and prayer for those who persecute him and his people (Matthew 5:43-48). Pray the Lord will intervene and bring a stop to Boko Haram's plans.
For more information on persecution in Nigeria, visit the Nigeria Country Report.