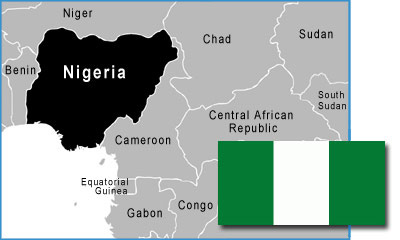 It is reported that suicide bombers killed 11 people and injured 30 more in the Kaduna state of northern Nigeria. (Since the initial report, we have been informed that the number of fatalities has increased to 15.) The bombs had detonated following a Sunday worship service on November 25th after two vehicles carrying ammunition were driven into the state's military barracks with the purpose of attacking the church.
It is not clear who was responsible for the attack, but the BBC reports that the army suspects the Islamist militant group Boko Haram is responsible. This group is fighting to overthrow the government and impose an extreme form of Sharia (Islamic law).
Prior to the attack, Nigeria's military offered a monetary reward (about $317,000 US) for assistance in finding suspected Boko Haram leader Abubakar Shekau. Additional financial rewards were offered for helping to locate other suspected leaders of the group.
At least 50 people were killed in bombings in Kaduna this past June and in the reprisals that followed. Last month, at least 15 people, mostly children and women, were killed and about 150 others were injured after a suicide bomber attacked a large Catholic church in the same state (for more about this, click here). According to the Human Right Watch, more than 2,800 people have died in fighting since Boko Haram's insurrection began in 2009.
Please pray the victims' distraught families would sense God's comforting presence and strength as they process the trauma and grief of sudden loss. Ask that Boko Haram's leadership would indeed be captured and brought to justice, disabling their efforts to continue killing and intimidating Christians. Despite this violence, may our Christian brothers and sisters find the strength to model Christ-like behaviour by responding to their enemies in a God-honouring manner (Matthew 5:44).
To learn more about persecution in Nigeria, please visit the Nigeria Country Report.