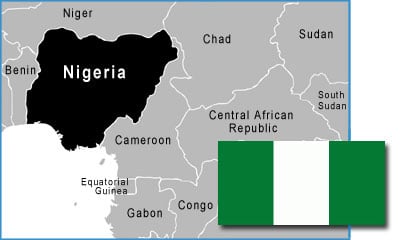 Multiple explosions hit a highly populated area within the Christian district of Sabon Gari in Kano city at around 9:30 p.m. on July 29th. The military confirmed that 12 people have died at the scene of the blasts and a couple of others were wounded. However, a spokesperson for the local Aminu Kano Teaching Hospital has claimed that more than 20 fatalities took place as a result of the blast.
This same area was previously attacked by the militant Islamic group, Boko Haram, with the intent of totally wiping out Christianity from the region. In May, Nigerian President Goodluck Jonathan declared a state of emergency in some northeastern areas of the country. The government has since announced its dedication in cracking down on militant Islamists. It was announced by Nigerian authorities on July 30th that 42 suspected members of Boko Haram have been arrested so far. For an overview on the tremendous challenges Christians have been facing in Nigeria, please see this report.
The Lord is clearly hearing our prayers on behalf of our dear fellow believers in Nigeria through the government's willingness to provide greater protection and diligently track down the militants who are causing much loss, upheaval and pain in the lives of so many innocent people. May He continue to give President Goodluck Jonathan and his political team wisdom as they handle the perpetrators and bring assistance to the wounded and bereaved. Also ask for God's peace, comfort and healing to be upon the surviving victims and their loved ones.