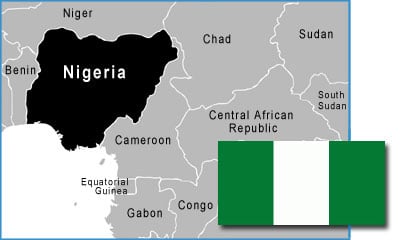 Two pastors have been killed and three churches destroyed, as militants attack yet more civilian targets in northeast Nigeria. In Borno state, a pastor was killed on September 26th when militants raided and set fire to the Church of the Brethren in Nigeria (EYN) which is located in Barawa village. Another EYN church was burned down in nearby Chikide village.
On the same day, in Yobe state, suspected Boko Haram Islamist militants opened fire inside a church in Dorawa town, killing another pastor and his two children. They then set fire to the church and two other buildings before fleeing. The Dorawa church is just 28 kilometres from the site of a brutal attack that took place in July of 2013 on a school where dozens of students were killed. A similar attack took place recently on September 29th at the College of Agriculture in Gujba district, Yobe, where gunmen killed an estimated 50 students as they slept. Previous reports of persecution in Nigeria, including video podcasts, can be located at the Nigeria Country Report.
May God greatly comfort and sustain all who have been bereaved due to these recent militant attacks. Pray that He will raise up new spiritual leaders for the two churches that have tragically lost their pastors due to the violence perpetrated against Christians and other innocent members of their communities. Thank the Lord for the strong overcoming faith of His people in Nigeria, encouraging many more to turn to Him during this time of crisis. May the country's governing authorities be granted wisdom, resolve and courage as they work to stamp out the devastating attacks of the Boko Haram extremists.