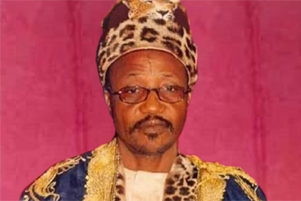 Nigerians from various areas of the country are facing threats and attacks from members of the Boko Haram terrorist group. Last month, a market in Kaduna erupted into violence and threats, leading to clashes between Christian and Muslim youth. As a result, 55 people were killed and, subsequently, numerous arrests have been made.
Grieved over this terrible situation, a tribal leader of the area, Dr. Raphael Maiwada Galadima, visited the site. However, as he was leaving, his entourage was attacked by a group of men who ended up killing four security escorts and kidnapping Dr. Galadima. Despite a ransom being paid for the leader's negotiated release, he was executed on October 26th. This is the second Christian community leader who has been kidnapped and murdered in Kaduna state this year.
During the funeral on November 10th, Archbishop Matthew Man-Oso Ndagoso called on all people to seek peace. He challenged them by saying the war is not between Christians and Muslims. Instead, as the church leader further explained, "Our country is at war with fanatics, kidnappers, terrorists and opportunists who are criminals in every sense of the word."
At last report, six suspects have been arrested in connection with the kidnapping and murder. At least one is known to be a member of Boko Haram. For more details on the situation facing Christians in Nigeria, go to our country report.
Pray for peace in Nigeria. Uphold the church leaders as they encourage their youth to not repay with violence nor seek any other form of vengeance. Remember the country's government leaders and police as they seek to establish order, protect innocent citizens, and stop the threats of rebels seeking dissension and harm. Also, keep in prayer those still in captivity, such as Leah Sharibu. (A previous report on Leah's situation is available here.)