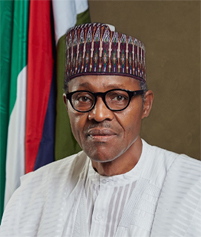 With the re-election of President Muhammadu Buhari this past weekend, organizations are calling on him to provide needed protection for the nation's vulnerable Christian communities; protection which has often been perceived as lacking.
The Boko Haram terrorist group and the Fulani militants have killed tens of thousands and driven millions from their homes (see this page for reports). There has been a significant increase in attacks by Fulani herdsmen within the past year, particularly against farmers in largely Christian areas of northern Nigeria. The effect has been to drive the Christians out, leading to suspicions of a coordinated effort. Anglican Archbishop Jos Ben Kwashi states, "The government must rise to its responsibility to mete out justice and save lives."
Pray for God's leading and wisdom to be granted to President Buhari and his government as they tackle this ongoing concern. May they provide necessary protection for the country's Christian communities while dealing justly with the militants who are seeking to annihilate them. Pray that Nigeria's persecuted believers (including those who are still in captivity) will lean on their Rock and Fortress, Jesus Christ, who wants to deliver them from the evil ploys of the enemy (Psalm 18:2).