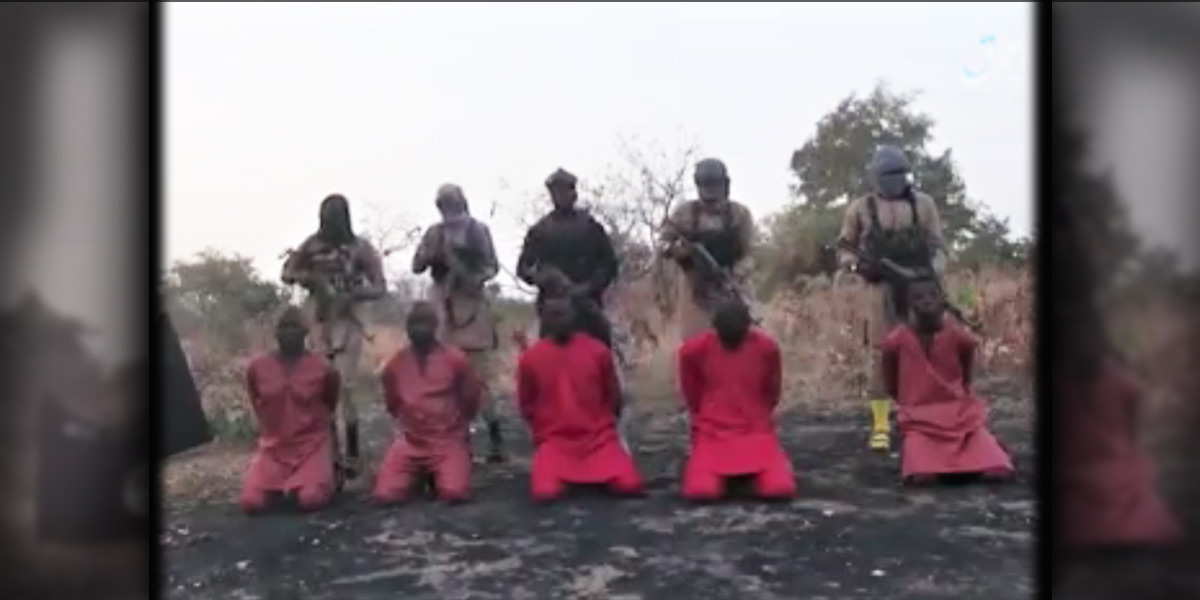 Two separate attacks have led to kidnappings and at least twelve deaths in Nigeria over the Christmas season. In both cases, Islamic militant groups were responsible for the assaults.
On Christmas Eve, at least seven people were killed when Boko Haram militants raided a mostly Christian village in Borno State. The terrorist fighters rode into the village of Pemi on trucks and motorcycles, shooting indiscriminately. Several homes were burned, along with a medical dispensary and a church building. At least seven villagers died, and as many as seven were reportedly abducted, including the pastor of the Evangelical Church of the Brethren.
Pemi is located approximately 20 kilometres from Chibok, the town where over 200 schoolgirls were kidnapped six years ago. A spokesman for the Chibok region believes that Pemi was specifically targeted because of its Christian population. "Since 2018, virtually every two weeks, Boko Haram has been attacking Chibok, killing and abducting people," Nkeki Mutah reports. "They want to wipe Chibok out from the surface of the earth."
Additional incidences took place on December 24th in the town of Garkida, northeast Nigeria, where the kidnapping of eleven Christians took place. Reports indicate that five vehicles transporting the insurgents entered the town, leading to an onslaught of looting, burning and shooting. The next day, a video was released showing five of the kidnapped community members being executed.
A splinter group of Boko Haram, the Islamic State West Africa Province (ISWAP) has claimed responsibility. In the video posted online, the assailants declare, "This is a warning to Christians in all parts of the world and those in Nigeria." Before each young man was shot from behind, they were given the opportunity to state their names: Uka Joseph, Sunday, Wilson, Joshua Maidugu and Garba Yusuf. Each of the young men's last words included the declaration: "I am a Christian." Greg Musselman has prepared a video report on this tragedy, leading us in prayer for the grieving families and community members of these five martyred believers. You can view the report here.
As you remember the courage and faithfulness of these martyred Christians, please also prayerfully uphold their families and friends during this time of mourning. May the lives and words of the young men serve as ongoing testimonies to their attackers, bringing conviction to their hearts and ultimately leading them to faith in Christ. Pray that Nigeria's governing authorities will wisely and diligently work to thwart any potential future attacks planned by the various militant groups as -- achieving needed safety, peace and stability throughout the country.