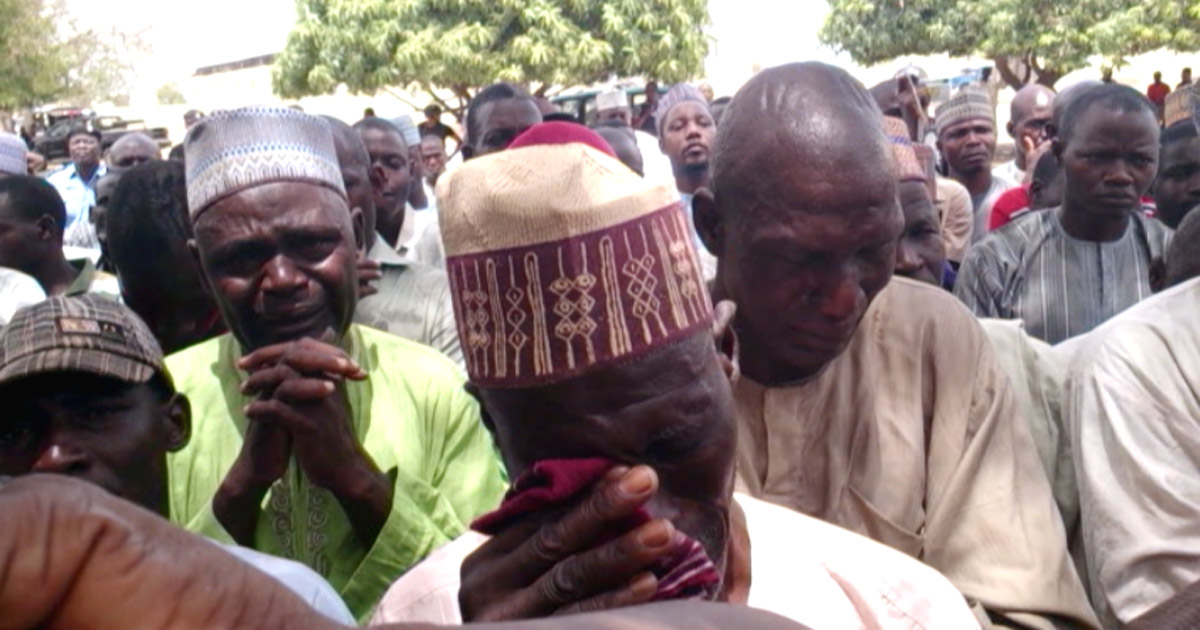 Ruth Pagu was one of over 200 girls abducted during the 2014 raid on a secondary school in Chibok, Nigeria. Although some of the students have managed to escape captivity over the past seven years, more than 100 of them remain missing to date. Therefore, it is with great joy we report that another girl has been safely reunited with her family as of August 7th.
According to a statement by the government, the man whom Ruth was forced to marry while in captivity surrendered himself to the military on July 28th. Accompanying him was Ruth and their two children whom she bore while held captive in a terrorists' camp. Over a period of ten days, government agencies have worked to ascertain this young woman's identity and contact her parents. Ruth will be receiving psychological counselling and medical care which are being provided by the state to help her reintegrate into society.
The governor of Borno State, Babgana Zulum, announced that Ruth's reunion with her parents has greatly boosted the hopes of the many other suffering families longing to be reunited with their missing loved ones. The girls were kidnapped by members of the jihadist group, Boko Haram, who vehemently oppose Western education.
Schools continue to be targeted by various militant groups in northern Nigeria. Memories of the Chibok kidnapping come to mind with the recently reported news of a school that was raided by armed bandits on July 5th, 2021, this time involving the abduction of more than 100 students (read more).
In the midst of Nigeria's troubling abductions, we praise God for the deliverance of Ruth and her children, and also for the wonderful heart change evidenced by her husband's surrender to local authorities. Pray for each family member's physical, mental and spiritual health as they integrate into society and connect with estranged loved ones. May God surround them with a loving community that will provide needed support through this period of transition. Please remain mindful to pray for the many students still waiting to be released from captivity. May their families experience the joy of being miraculously reunited as well.