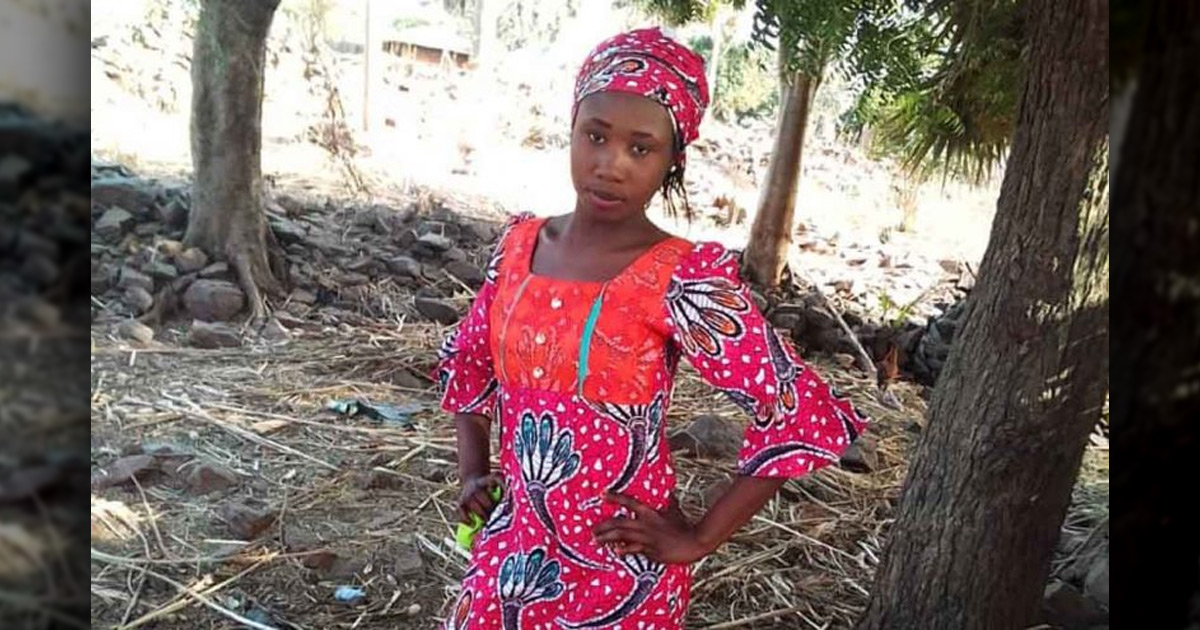 February 19th marked the fourth anniversary of the abduction of Leah Sharibu, a Nigerian schoolgirl who was kidnapped by Boko Haram terrorists when she was only 14 years old. Originally, 110 students were captured during the raid. Five died following the attack and, after negotiations, all remaining students were released except for Leah. According to reports from other students, the young teen continued to be held captive because she refused to renounce her Christian faith and convert to Islam (see this report).
Leah, who turns 19 years of age on May 14th, has reportedly been married off to one of her abductors and is rumoured to have two children. However, any such reports have come from others who escaped from Boko Haram captivity, and thus there is little certainty. During an interview in January of this year, Nigeria's Chief of Army Staff said that "concrete strategies are being put in place to secure the release not only of Leah Sharibu but also of all hostages held by the terrorists." However, any promises of government action have been limited.
This past Christmas, Leah's family admitted that they were tired of making calls to the government, for it seems as if their pleas for intervention have been falling on deaf ears. Instead, they've determined to remain silent and seek the continued prayers of concerned Christians around the world. In response to the family's wishes, The Voice of the Martyrs Canada joins in their ongoing call for prayer on behalf of Leah and the other abducted victims who need to be rescued from terrorist captivity.
Please continue to remember Leah in your prayers. If, in fact, she does have children, may she be a testimony of God's faithfulness and grace in their young lives, leading each one of them to a saving knowledge of Jesus. May the light of Christ shine brightly through Leah, dispelling the spiritual darkness around her, so that His truth and love will reach others whom she encounters while confined. Pray that the Nigerian government will take necessary action to ensure the freedom of all the victims remaining in captivity. In the meantime, may God's peace rest on each one of these victims, and their concerned family members, as they cling to the hope of being joyfully reunited with loved ones.