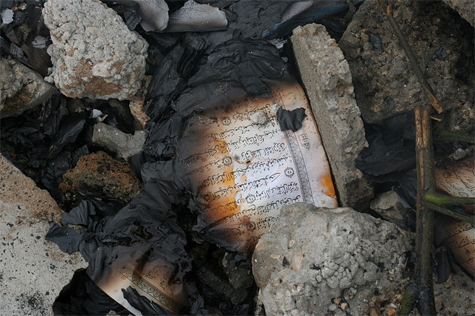 Rimsha, accused of desecrating the Qur'an,
faces her next court hearing soon.
Photo: Al Jazeera Commons

Rimsha Masih, 14, a Pakistani teenager who was accused of desecrating the Qur'an, faces her next hearing at a juvenile court on October 1.
Rimsha has a mental age younger than 14 years old, and some reports indicate that she has Down Syndrome. Accused of desecrating the Qur'an in August, Rimsha was released on bail earlier this month. Her accuser has since been arrested himself for blasphemy after a witness claimed he planted burned pages of the Qur'an to implicate Rimsha (for more on Rimsha's case, click here).
Please pray that God will grant wisdom to Rimsha and all those involved in her case. Pray that she will be acquitted of the charges. Pray that this ordeal will draw Rimsha and her family members closer into relationship with Jesus Christ. Pray that God will comfort Rimsha and others like her in Pakistan who have been falsely accused of blasphemy.
For more information about persecution in Pakistan, please visit the Pakistan Country Report.