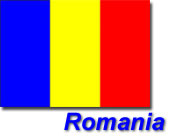 In December 2005, the Romanian Senate approved a controversial religion bill without debate, despite protests from religious groups (click here for more information). The bill then went to a joint committee for approval. After ten months, the bill was suddenly made a priority, possibly to ensure its passing before Romania is set to enter the European Union on January 1, 2007. According to a December 12 report from Forum 18, the bill was approved by the chamber commissions on December 7 and goes before the Chamber of Deputies on December 13 for approval.
The proposed legislation has been opposed by many religious groups in the country. Under the new law, there would be a total of eighteen recognized "religious denominations." Other religious organizations would have fewer legal rights, depending on the number of members in the organization.
Pray that religious freedom for all will be respected in Romania.