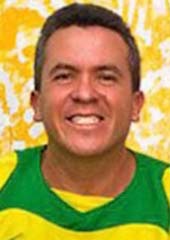 Pastor Dilson
Pastor Jose Dilson, a Brazilian missionary who has worked in West Africa for 25 years, faces a possible prison term in connection with the conversion of a militant Muslim leader's son. The pastor founded a school called ABC that aims to offer educational support, while benefitting hundreds of families in the region. Pastor Dilson and his colleague Zeneide were arrested in late 2012 when one of the children's fathers complained that his son wanted to become a Christian. The angry father allegedly claimed that his son was refusing to participate in Islamic rituals.
The accused pastor spent five months in a Senegalese prison before being released in April of 2013, pending final resolution of his case. Thankfully, during his imprisonment, Pastor Dilson was able to distribute 350 Bibles and witness to many fellow prisoners. The final ruling on Pastor Dilson's case is expected soon.
Please join Pastor Dilson and his family in prayer, specifically asking that they not be fearful but rather in a position to "give a good testimony of our faith in the Lord Jesus Christ." May the outcome of the final ruling be a favourable one, allowing Pastor Dilson to remain free from prison and continue his important ministry work. Finally, we ask that you intercede for the salvation of the many young students who attended the ABC school, as well as their families, so they will discover the reality of Jesus as their own personal Saviour and Lord.