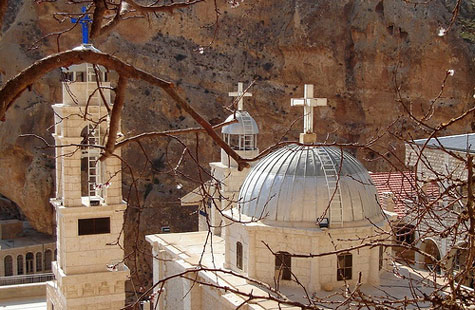 Photo: Flickr / Hovic
As the situation in Syria continues to deteriorate, an estimated 7 million Syrians are in need of humanitarian assistance. Syrian Christians suffer not only from the humanitarian and political crisis but also from anti-Christian persecution in a country that is 90 percent Muslim. To learn more, please review this story.
VOM workers and others have been notified of an International Day of Prayer and Fasting for the Syrian Church to be held on Saturday, May 11th, 2013. Syrian churches from all denominations will be unified in seeking God for mercy on their country. They are asking Christians worldwide to join them by praying for divine protection of the Church in Syria.
What a privilege it is to unite our hearts together with believers from around the world, including our Christian brothers and sisters in Syria, regarding this critical situation. In the midst of the war, suffering and persecution, may God somehow make His presence and power known among the various people groups of this very troubled land. May the "Prince of Peace" bring comfort to the multitudes who are grieving loss and heartache, healing to the wounded, and salvation to the spiritually lost.
Important Note: The Voice of the Martyrs Canada is a founding member of the Religious Liberty Partnership (RLP). With members from over 20 countries, the RLP works intentionally in addressing advocacy and raising awareness of religious persecution globally. RLP's most recent news report and accompanying statement on the crisis in Syria are available here.