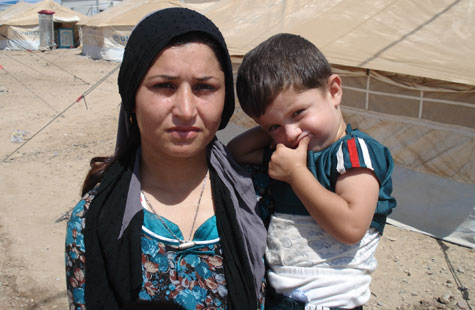 Pray for peace in Syria


The war in Syria is one of the greatest crises experienced in the Middle East within the past 20 years. It has claimed the lives of more than 100,000 people, both Muslim and Christian. Thus far, more than two million Syrians have fled for refuge to neighbouring countries. Yet, in the midst of the crisis, members of our persecuted family in this part of the world are boldly reaching out with the love of Jesus. And the reactions of Muslims have been astonishing. Christians, once widely considered "infidels" in Syria, are now often affectionately referred to as "the Bible People."
"When you hear about one Muslim coming to Christ, it's a great thing, and everybody rejoices," explains a VOM Syrian contact. "Today, in Syria, I'm not talking about one person. We're talking about hundreds and even thousands of Muslims coming to know Christ!" Although there are great risks when ministering in the midst of this war zone, another Christian worker affirms that they are not allowing fear to prevent the Lord's work: "God is doing miracles inside the country. But even if He allows us to die, it will be an honour for us...to glorify His name."
Teams of believers are working sacrificially in the refugee camps, extending compassion while sharing both material and spiritual aid. The opportunities for ministry today exceed what we thought possible. Working with the Syrian church and local workers, VOM is actively distributing vitally needed necessities such as food, blankets, Bibles and Christian literature; providing support for in-country pastors and evangelistic teams; and proclaiming the Gospel through radio broadcasts. To participate in this project through our Relief and Development Fund, click here. More information on the situation in Syria can be found here.
While we can thank the Lord for bringing many Syrians out of darkness and into His marvellous light, we are mindful of our need to pray for these fellow believers who are still facing not only the horrific effects of war but also continued persecution. Please intercede for those who are bravely using this opportunity to advance the Kingdom of God. May He greatly bless our combined efforts to convey His love in action, peace in the midst of the storm, and the hope of eternal salvation.