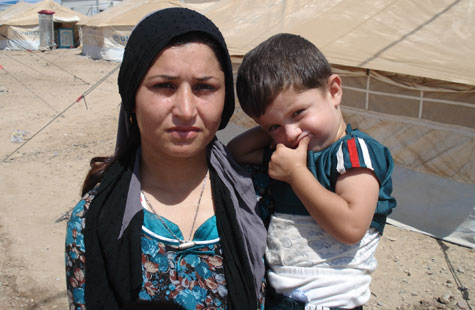 Pray for the safety of Syria's most vulnerable.


On November 11th, five young children were killed and many others injured when militants launched two rockets at their Christian school. The children were boarding the school bus to travel home for lunch at the time of the attack. According to VOMC sources, militants often deploy rockets at Christian sites, including schools. Through their attacks, the militants are attempting to displace Christian communities.
"This incident is indeed so very sad. Yet for these children whose lives have been tragically ended (prematurely as well), it is a very happy and blessed time," states VOMC's editor Karyn Marianne. "No doubt, they have already seen our Lord Jesus face to face, and we know He loves them very much. Of course, we need to pray for the surviving children and their families, plus the teachers and other members of this grieving community. May the prospect of heaven be even more real to them, and may the comforting presence of the Holy Spirit bring them great hope and consolation."
As this community of believers mourns their tragic loss, pray that they will know and rest in our "Father of mercies and God of all comfort, who comforts us in all our affliction" (2 Corinthians 1:3b-4a). Ask Him to bring physical and emotional healing to the surviving injured children. Pray that through prayer, forgiveness and grace, this community will be a shining light to their persecutors.