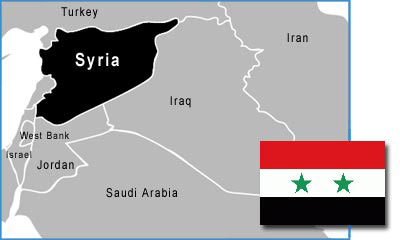 Father Frans van der Lugt, a 75-year-old Dutch priest who had lived and worked in Syria for more than 40 years, was murdered in the city of Homs on April 7th. Father Frans was reportedly removed forcibly from his house and pulled into the garden, where he was shot twice in the head.
As the Syrian civil war approached Homs, the priest resolved to stay with the dwindling Christian community that remained. Once home to an estimated 60,000 Christians, fewer than 30 believers now live in the Old City sector of Homs.
Islamist militant groups have increasingly targeted Syria's religious and ethnic minorities. Concern continues for several kidnapped church leaders who remain missing since 2013, including two priests who were kidnapped in February, two bishops abducted months later in April, and another priest who hasn't been seen since July.
In the midst of much instability and great personal risk, pray for the remaining Christians in Homs. May they continue to look to the Lord for daily sustenance and strength, and may their faith in Him inspire others to enter into relationship with our resurrected Saviour. Pray also for those mourning the loss of Father Frans, both in Syria and in his homeland. May they rest in the assurance that he is now experiencing life to the fullest with Christ.