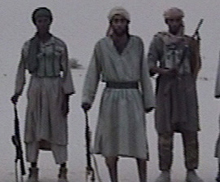 A new al-Qaeda-led jihadist coalition, Hay'at Tahrir al Sham, recently perpetrated several devastating attacks deep inside the ancient city of Damascus. On March 19th, the jihadist group launched a massive military assault just two kilometres from the walls of the Old City, having entered the area through tunnels. While they were eventually driven back, it is the closest the militants have come to the city centre.
In recent years, the population of Damascus has swelled from less than two million to well over four million as Syrians, including hundreds of thousands of Christians, have sought sanctuary inside the city's security cordon. The Maronite Archbishop of Damascus, Samir Nassar, writes of "a very bitter Lent," while proclaiming the Resurrected Christ and encouraging the faithful to not give up.
Ask the Lord to intervene in the Middle East, bringing protection and provision to His suffering people in Syria -- including those who have been forced to leave their homes while fleeing danger. Pray that these steadfast followers will be strengthened and encouraged to continue living wholeheartedly for Him. In spite of the political unrest, may they become even stronger spiritually, so that through their Christian witness many others will seek and find the one true God. Ask Him to grant wisdom to the church leaders, equipping them to minister effectively during these perilous times. Additionally, intercede for all who are opposing God and His people so that they, too, will personally come to know Jesus as Risen Saviour and Lord.