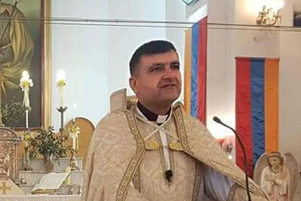 When American troops pulled out of Syria, and Turkish troops moved in to establish a "safe zone" in northeast Syria, there were understandable concerns about the safety of the people living in this area. Turkish authorities gave assurances that their forces would not persecute religious minorities, including a significant number of Christians. However, recent reports have indicated otherwise.
Troops were reportedly told to not physically harm any Christians. However, that has not stopped them from driving civilians who practise Christianity out of their homes and land. Armenians and Syriac Christians in the region have been intimidated and forbidden access to their land, keeping them from harvesting their crops. As a result of the takeover, combined with bombings of towns and villages in the area, many Christians have been forced to flee. Witnesses describe it as a "soft ethnic cleansing."
Along with the danger posed by invading Turkish troops, Islamic extremist groups -- including self-proclaimed ISIS terrorists -- have been emboldened. On November 11th, an Armenian Catholic priest, Hovsep Bedoyan was murdered by gunmen, along with his father. Two others in the vehicle were also injured. ISIS has claimed responsibility for the attack. The terrorist group has also been responsible for some bombings that took place on the same day near a Chaldean church in Qamishli, leaving six dead. For more details on the persecution facing Christians in this war-torn country, see our Syria Country Report.
Please remember the family and friends of those killed in these recent attacks. Also intercede for the many displaced civilians who have lost their homes, land and livelihoods. May they be encouraged and strengthened as they sense the Lord's tangible presence among them and witness His miraculous provision for each of their needs. As for the political unrest, pray that the ministry of the Holy Spirit will bring greatly needed peace to this volatile region.