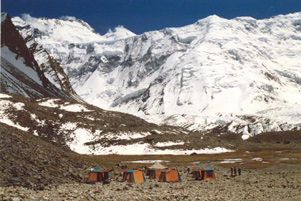 Ten Christians were arrested by security police in the Pamir Mountains of Tajikistan on August 7th. The group was distributing Christian literature in Russian, Tajik and various local languages when they were detained. According to a ministry partner of Release International, the believers were later released but fined $1,000 by a court. Since they had no money, a Tajik church paid the fine for them.
Although the government of Tajikistan suppresses and punishes religious activity, imprisoning individuals of the Christian faith on unproven criminal allegations, Christianity continues to grow. By law, religious literature must be approved by government censors. The teaching of religion to children under the age of 18 is banned, except in a few isolated cases.
Please pray for Christians throughout Tajikistan as they continue to share God's love amidst hostility. While we are thankful that these Christians were released, and that the church was able to cover the fine, God's Word reminds us to intercede on behalf of those in governmental authority who are in need of His wisdom to govern righteously (1 Timothy 2:1-3). May we also remember other followers of Christ who have been imprisoned because of their faith and ministry.