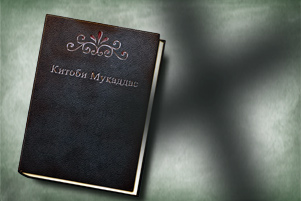 Over the past six months, the leaders of four different churches in Tajikistan have received huge fines because they were part of a plan to create a new Tajik translation of the Bible. According to some Tajik Christians, the current translations available in their language use archaic words and sometimes the translation is unclear. In response to the need, these churches arranged to have a new translation made through Linguatec, a translation company.
According to Linguatec representatives, they were visited by the State Committee for Religious Affairs (SCRA) and questioned about the work they were doing. The state committee then issued a warning that the translators must receive permission before translating any religious texts. After assuring the committee of their willingness to abide by all regulations in the future, no penalties were levied. For the churches, however, the SCRA was not as tolerant. Each of the four churches was fined between $1,000 and $1,500 CAD, amounts equivalent to the combined average monthly salaries of five to eight Tajik labourers.
In reference to the situation, one local Christian explains: "The authorities do not want Tajik churches, which is why they pressure them with fines and other punishments. They want to make us weary and stop." Christianity is considered a "foreign element" in this predominantly Muslim nation. For more information on the persecution facing Christians in Tajikistan, go to our country report.
May God's financial provision be made available to the churches penalized with these fines, and His wisdom be granted to their Christian leaders as they navigate ways to overcome the challenges imposed on them by governmental agencies. Ask the Lord to bless these pastors with wisdom, clarity and the empowerment of His Holy Spirit as they present the Gospel in their communities. May those opposing the work of God be enlightened to the truth of His Word, convicted of their sin, and responsive to the love and salvation of Christ.