Authorities have threatened to seize the property of a formerly imprisoned Christian man unless he pays a large sum of money they claim he acquired illegally in 1995, according to a May 11 report from Forum18.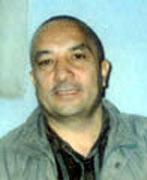 Shageldy Atakov was imprisoned in 1999 on charges of swindling another individual out of $12,000 US during a car deal. Atakov and other local Christians maintain that the charges were fabricated in order to stop his Christian activity. While in detention at the Seydi Labour Camp, Atakov suffered repeated beatings, medical neglect, poor diet and torture with psychotropic (mind-altering) drugs for refusing to abandon his faith. In January 2002 he was released. He served the full prison sentence, thus he is already cleared of the alleged debt now being demanded by authorities.
On April 29, a local official visited the home that Atakov shares with his wife and their nine children in order to assess the value of their property and examine ownership documents.
Pray that all false allegations against Atakov will cease. Pray for strength and protection for Atakov and his family. Pray that Christians facing trials in Turkmenistan will remember that they will be counted worthy of the kingdom of God for which they are suffering (2 Thessalonians 1:5).
Learn more about the persecution of Christians in Turkmenistan.