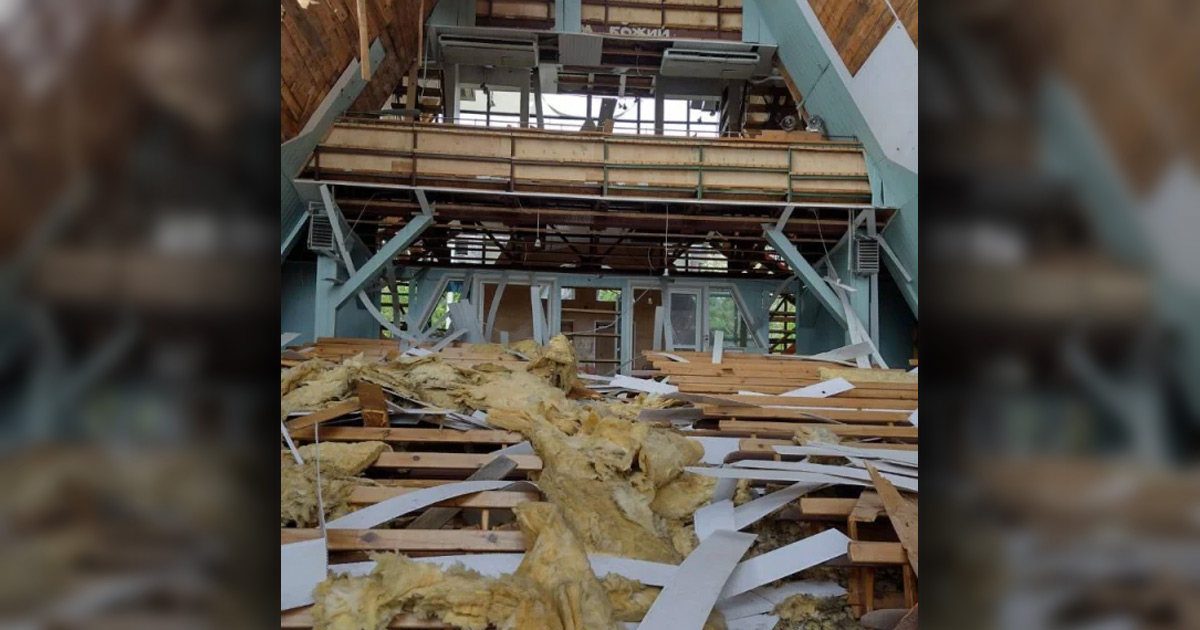 Since the Luhansk and Donetsk regions of eastern Ukraine came under the control of Russian-backed separatists in 2014, Christians in the area have faced severe restrictions from military leaders. Today, as the Russian invasion takes further control of eastern Ukraine, it is expected that similar religious constraints will expand to all areas of Russian occupation. For more information on the persecution experienced by Christians residing in eastern Ukraine, go to our list of reports.
Such concerns have proven accurate, as recent reports surfaced revealing that four churches encountered harassment from officials in mid-June. Two of the churches are located in Mariupol, and the other two are in Manhush and Vasilievka. According to Dr. Hyun Sook Foley from VOM Korea, these churches "have recently been visited by officials or soldiers who conducted searches, confiscated equipment, demanded documents; and in one case, even forcibly evacuated church members from their building." Officials have specifically demanded to see registration papers in some cases.
During mid-June, the Russian military drove believers out of their prayer house in the village of Manhush. In Vasilievka, officers entered the prayer house, recorded the names of everyone who was present, and then ordered that the building be closed.
Through private communication channels, VOM Korea has maintained contact with Christians in the area. Their church leaders are urgently calling for prayer. "We need God's support and protection of our family members and the church," shared the minister from Vasilievka.
Despite these difficult conditions, many churches are continuing to operate. "One church leader told us that the occupying authorities don't permit humanitarian aid from Ukraine, America or Europe to enter into Mariupol," reports Dr. Foley. "But he said that Russian Christians are now helping their fellow believers in the city."
Pray that the churches in eastern Ukraine will receive greatly needed support as they endeavour to continue honouring the Lord through their worship, while reaching out to others in their village communities with the love of Christ. Ask God to provide these persecuted believers the materials required to rebuild as they also deal with damages caused by the war. May He bestow wisdom and guidance upon all those who are attempting to stop the senseless violence. During this volatile time, may His people experience increased spiritual strength and the freedom to safely gather with fellow believers without fear of danger and harassment.