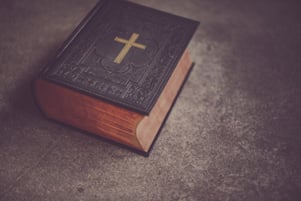 In the self-declared Luhansk People's Republic, armed police are frequently raiding worship services, seizing literature and fining those in attendance. Along with the raids, the Luhansk State Security Ministry has announced a complete ban on the All-Ukrainian Union of Evangelical Christian/Baptist Churches, claiming that the organization has refused to submit to compulsory local registration.
After the Russian annexation of Crimea in early 2014, pro-Russian militants in areas of eastern Ukraine rose up, displacing millions of ethnic Ukrainians. Heavy fighting ensued and, in May 2014, rebels seized part of Ukraine's Luhansk Region, declaring independence. In response to continued fighting, martial law was introduced. The rebel administration has also taken aim at some religious groups, including evangelical Christians. Over the past four years, there have been countless acts of persecution such as abductions, torture and property confiscation.
In one recent example of persecution, men armed with automatic weapons forced their way into the Grace Church of God Pentecostal on August 6th. In addition to seizing the church computer, a number of church leaders were detained for several hours. Among them was the pastor, Victor Koval. When questioned about the incident the next day, the State Security Ministry denied having any knowledge of the event.
Pray for peace in this war-torn area of the world. In particular, ask God to grant the church members peace of mind and heart during this time of upheaval. May these Christians be able to effectively minister to the many needs of the people around them, demonstrating the love of God to their Luhansk community -- even the rebels opposing them.