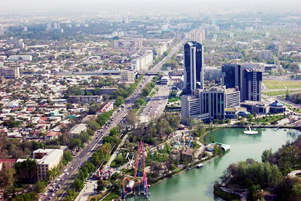 A Christian mother in Uzbekistan was killed by her husband on February 9th because she had recently accepted Christ. The attack happened at the Tashkent airport as she was attempting to flee the country.
Problems for "Umida" (not her real name) began when her husband discovered that she had asked a friend for a Bible. In addition to locking Umida in their home to prevent her from going to church, he also banned her from seeing their two-year-old son. Eventually she was able to go live with her parents, along with their daughter. While living there, Umida attended church but continued to face threats.
In a final move to find safety, the threatened woman attempted to leave the country. While at the airport, she was confronted by her husband who ruthlessly slit her throat. Friends are asking for prayer on behalf of Umida's grieving parents, as well as her distraught children.
Pray for God's comfort and strength to sustain Umida's parents, children and friends. May justice in this case prevail. Also lift up this woman's husband to Christ, that he will come to realize the seriousness of what he has done, along with an understanding of the truth contained in God's Word which speaks volumes of His saving grace.