Details

Source(s):

VOMC

Category:

Ethiopia
(Reading time: 1 - 2 minutes)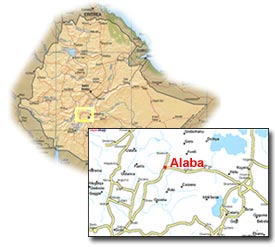 Christians in the town of Alaba, south of Addis Ababa, have been facing various pressures in recent weeks as Muslims attempt to reinforce the concept that "Alaba is Muslim and Muslim is Alaba."
On June 7, the Kalhiwot church in Alaba was holding a conference with approximately 500 people in attendance when a group of Muslim teens forced their way to the front. They grabbed the microphone from the preacher and warned the believers to leave immediately or they will bombard the building. Four days later, a meeting of Christian high school students and teachers was also interrupted by Muslims. The church has been given permission from the government to build a new elementary school. Muslims in the village showed their opposition to the project on June 15 by destroying the newly-built bricks. On June 17, building materials intended for the construction of a new church building in the community were also stolen.
Believers in the community do not anticipate cooperation from leaders in the community in bringing those responsible for these attacks to justice, since local officials in Alaba are all Muslims. Church leaders have brought their case to state officials but consider justice unlikely because of the strong Muslim control of all levels of government in the state.
Ask God to fill the believers' hearts with peace beyond comprehension as they bring their needs to the Lord. Pray that they will be able to rejoice in the midst of hatred and continual opposition (Philippians 4:4-7). Pray that the building projects will be able to move forward, despite the opposition.
For more information on the persecution of Christians in Ethiopia, click here.
Details

Source(s):

VOMC

Category:

Kosovo
(Reading time: 1 - 2 minutes)
In August 2005, the Persecution and Prayer Alert reported on harassment facing Orthodox Christians in Kosovo (
click here
to read more). There are concerns for this violence to escalate if independence is granted to this predominantly Muslim area currently part of Serbia and Montenegro. Ethnic animosity between the Serbians and Kosovar Albanians serves to escalate the violence.
Reports were received this week on recent vandalism against Serbian Orthodox churches in Kosovo. The Holy Apostle Andrew Church in Podujevo was seriously damaged in 2004 when a mob set fire to the building. Restoration has begun but, in April 2006, several windows were smashed along with the door. In mid-June, vandals also broke into the building smashing windows and writing graffiti on the walls.
The Church of the Birth of Theotokos in Obilic was also recently damaged. Crosses were torn from the top of the building, the roof was damaged, windows were smashed and the door broken open.
Ask the Lord to bring peace to this volatile area. Ask God to grant a forgiving heart to those affected by the vandalism (Matthew 5:43-44). Pray that believers in Christ will continually look to Jesus Christ so they can endure opposition without growing weary (Hebrews 12:1-3).
Details

Source(s):

VOMC

Category:

Laos
(Reading time: 1 minute)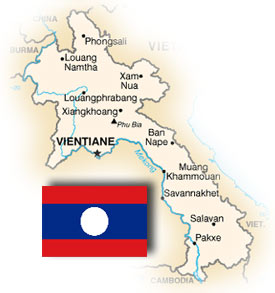 On May 1, 2006, KaTamong (22) came to faith in Christ in the Louangphrabang area of Laos and immediately set out to share his faith with the people in his home village of Omdong. Using a cassette tape from FEBC given to him by a pastor, he began sharing his newfound faith with his family and fellow villagers and many expressed interest in becoming Christians. However, according to VOMC sources, the village head reported him to the district police and he was arrested on May 16. His Bible and cassette player were confiscated. According to the report received June 23, KaTomong remains in the Nong Ngiao prison.
Pray that KaTamong will remain faithful to his newfound faith. Pray that he will find opportunities to share Christ with his fellow inmates and that other believers will be encouraged because of his faithfulness (Philippians 1:12-14). Pray that the villagers that have heard the gospel will respond with open hearts to Jesus Christ.
For more information on the difficulties facing Christians in Laos, click here.