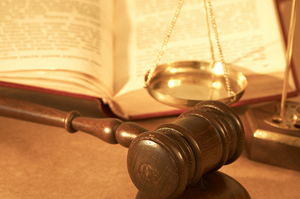 Pray that Azerbaijan's Religion Law will not
discourage believers from worshipping Him.
Photo: s_falkow / Flickr

The Greater Grace Protestant Church in Azerbaijan has lost its bid to overturn a court decision to forcibly close their church. On July 31, a panel of three judges at Baku Appeal Court upheld the decision to liquidate the church (for more information, click here).
All unregistered exercise of religion or belief is illegal under the country's Religion Law. The church had state registration with the Justice Ministry since 1993, but the State Committee argued the church should be liquidated for failing to gain re-registration in 2009, even though it applied to do so. Hundreds of re-registration applications lodged in 2009 were either rejected or have not been answered. The State Committee has approved only six registration or re-registration applications since the beginning of 2012.
Church members say they will appeal the decision to Azerbaijan's Supreme Court and will take their case to the European Court of Human Rights in Strasbourg if necessary.
Please pray that this church will not be closed down. Pray that church members will resolve to worship God together, despite opposition. Please pray that officials in Azerbaijan will encounter Jesus and turn away from opposing the Church.
For more on the persecuted Church in Azerbaijan, please visit the Azerbaijan Country Report.